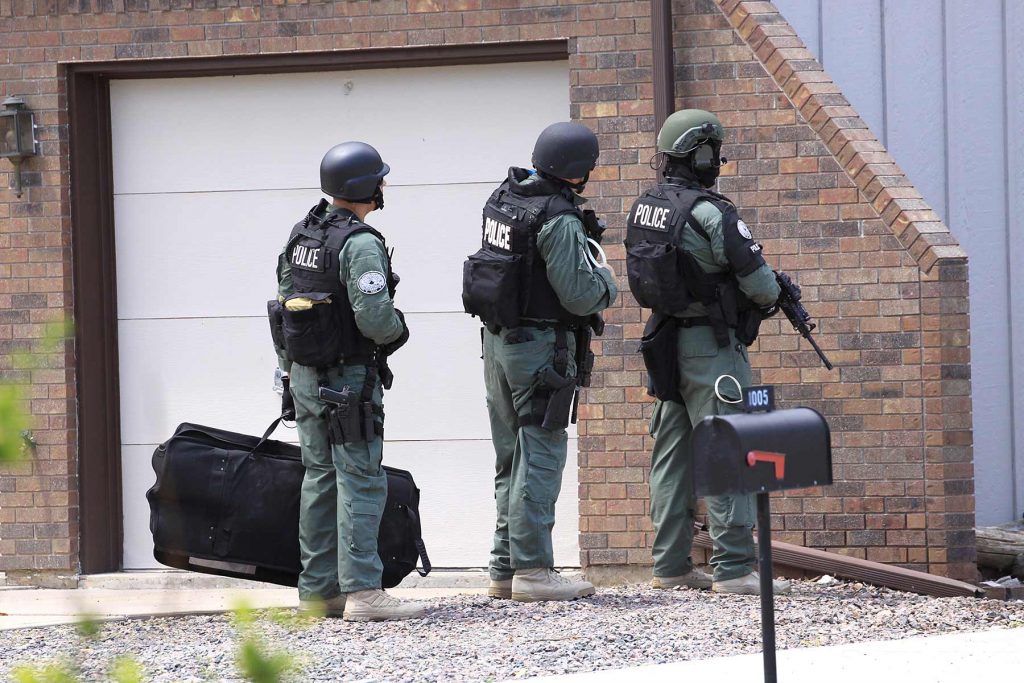 It was June 3, 2015 when Aurora police tried to contact Robert Seacat, who was a suspect in a shoplifting matter. When they couldn't reach him, they pursued him in person, but Seacat had already fled his home and took refuge in a home in Greenwood Village owned by Leo Lech. After a standoff, police breached the residence and arrested Seacat, but they left Mr. Lech's house uninhabitable. Mr. Lech sued the city of Greenwood Village, but the U.S. Court of Appeals recently upheld the decision by the U.S. District Court that the city of Greenwood Village is not liable for the damage the officers caused to Lech's house.
Life Over Property
The basis of the ruling is somewhat straightforward: the police are free to do whatever they need to do to pursue a suspect and should not have to worry about liability caused by property damage. The courts have long upheld this "life over property" outlook and ruled in favor of police departments. 
Mr. Lech plans to appeal the ruling and go all the way to the U.S. Supreme Court, however, in his quest to hold the city responsible for his losses.
Homeowner's Insurance
Mr. Lech's homeowner's insurance did reimburse him nearly $350,000 for the damage to his house, but that number was far below the assessed value of his home, which was $580,000. 
Many homeowners' insurance companies will not reimburse homeowners any amount for damage caused by the police, as many do not include a provision for that type of damage in their policies. Homeowner's insurance covers damage caused by acts of God, such as floods or fires but typically does not cover damage caused by police intervention. 
Mr. Lech was an innocent bystander in this matter. Robert Seacat, the suspect being pursued by police, chose his house as a random place of refuge. Additionally, the police didn't just breach Lech's house. After trying to coax Seacat out of the residence for five hours, the police used an armored vehicle to breach the home. They also used explosives, tear gas canisters, and gunfire as they launched their offensive. It took the police 19 hours to arrest Seacat. 
Lech's home was essentially a pile of rubble by the time the dramatic arrest came to an end. All of the windows were blown out, all of the property inside the home was beyond repair, and there were even needles found inside where Seacat had used drugs during the standoff.
The police action also caused damage to the neighbor's house, amounting to approximately $70,000. The neighbor's insurance company refused any reimbursement and the city only offered $2,000.
Many argue that the court should reexamine its outlook on matters such as these. While life should be a higher priority than property, police are now using equipment initially designed for military use, so we're not talking about minor property damage. Police action can actually result in homelessness for innocent citizens.
If you or someone you love receives property damage as the result of someone else's neglect, contact a local Denver law firm.